DRAGONS PAGE
The picture above is the Guardian of Dragons, Imogen. I adopted her from Amanda's Guardians. Click on her picture to go to Amanda's page and choose a guardian for your pages!
Go to Save the Dragon's Campaign site please and help to save these
beautiful creatures!!!




DRAGONS ARE WONDERFUL CREATURES. SOME ARE HELPFUL, OTHERS LIKE TO
HIDE THINGS AND PLAY GAMES WITH THEM, LIKE YOU SEARCH BUT YOU WILL BE
LUCKY TO FIND YOUR THINGS LOL. MY DRAGON IS A FEMALE, SHE IS PURPLE!
BUT TO MY DISMAY THERE ARE IS MUCH MORE I HAVE TO LEARN ABOUT
DRAGONS AND MORE SELF-IMPROVEMENT I HAVE TO DO BEFORE I CAN REALLY
HAVE THE CHANCE TO COMMUNICATE PROPERLY WITH THEM. SO FOR NOW I
DECIDED TO USE THIS PAGE FOR PICTURES OF DRAGONS THAT I HAVE FOUND
ON THE WEB!



Some are just too cute!!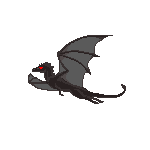 I FOUND THESE PICTURES ON OTHER SITES WITHOUT ANY CREDITS GIVEN TO
THEM, SHOULD ANYONE KNOW WHO THESE PICTS ARE FROM PLEASE LET ME KNOW
SO I CAN GIVE CREDIT WHERE IT IS DUE! THANKS :)

I think these two have to grow a bit before they can be as fierce as thier brothers and sisters!!