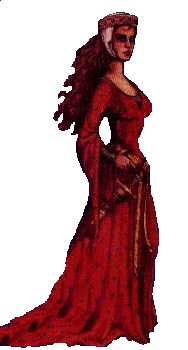 CHOOSING A NAME
THERE ARE MANY NAMES TO CHOOSE FROM, BUT WHAT YOU NEED TO DO IS
CHOOSE ONE THAT SUITS YOU AS A PERSON. WHAT I MEAN IS, IF YOU HAVE SAY
A FAVORITE COLOR, OR ANIMAL THAT YOU ASSOCIATE WITH, A WOLF, AN EAGLE
THE COLOR RED, IF IT MEANS SOMETHING TO YOU, THEN FASHION IT INTO A
NAME THAT YOU WOULD LIKE TO BE CALLED. SOMETIMES PEOPLE CHOOSE THE
NAME OF A GODDESS THEY ASSOCIATE CLOSELY WITH, OR A FORM OF A
GODDESS'S NAME. BUT THERE ARE SO MANY NAMES ALREADY BEING USED,
THAT'S NOT SAYING YOU CAN'T CHOOSE THAT NAME, BUT TAKE TIME TO
THINK OF WHAT YOU WOULD REALLY LIKE TO BE KNOWN AS. WHAT YOU WANT
PEOPLE TO THINK OF WHEN THEY SPEAK YOUR NAME. IF YOU ARE AN OUTGOING
PERSON, THINK OF CHARISMA, OR SHY, OR HAPPY! CHOOSE SOMETHING SPECIAL
THAT IS TOTALLY AND UNIQUELY YOU! THERE ARE SEVERAL SITES AVAILABLE
THAT HAVE LONG LISTINGS OF GODS AND GODDESS'S NAMES. CHECK THOSE
OUT, SEE IF ANYTHING APPEALS TO YOU. IF YOUR FAVORITE STONE IS A
SAPPHIRE OR TIGER'S EYE, USE A TAKE OFF FROM THOSE NAMES. THIS IS YOUR
CHOICE TO MAKE, A NEW NAME ALL YOUR OWN!