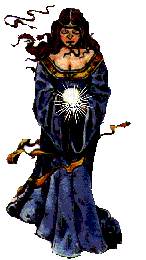 BLENDING OILS

THIS PAGE WILL SHOW YOU HOW TO MAKE A BLEND OF OILS USED FOR ONE PARTICULAR PURPOSE. AS ALWAYS, YOU CAN MAKE ANY CHANGES IN THE RECIPES TO SUIT YOUR NEEDS. USUALLY THOUGH, THE AMOUNTS WITH THE MOST DROPS, IS THE ONE THAT WILL MAKE THE SCENT OF YOUR OIL.
DIFFERENT OIL BASES YOU CAN USE:SAFFLOWER, SUNFLOWER (MY CHOICE) COCONUT, ALMOND, HAZELNUT, OR OLIVE OIL (EXTRA VIRGIN)
YOU WILL NEED SMALL GLASS VIALS TO MIX YOUR OILS IN. IF YOU CAN FIND SMALL DARK BOTTLES THAT WOULD BE GREAT, BUT IF YOU CAN'T (LIKE ME) THERE ARE POTPOURRI SCENTS THAT YOU CAN BUY AT ANY STORE, AFTER USING THE SCENT, WASH THE BOTTLE CLEAN AND BLEND YOUR OILS IN THEM. IT IS A GOOD IDEA THOUGH TO KEEP YOUR OILS STORED IN A COOL DARK PLACE. MINE ARE KEPT IN A WOOD BOX WITH A PENTACLE ON THE TOP :)
YOU WILL NEED AN EYEDROPPER, THESE CAN BE FOUND AT ANY DRUG STORE. SOME ESSENTIAL OILS ALREADY COME WITH A DROPPER! WHEN YOU MIX THE OILS, DON'T SHAKE THE BOTTLE, JUST SWIRL IT GENTLY AROUND TO MIX EVERYTHING TOGETHER.
IT IS ALSO ACCEPTABLE TO PUT IN SOME HERBS, GROUND IF YOU CAN, IF NOT TINY PINCHES! WHEN MAKING YOUR OWN, KNOW WHAT EACH OIL IS FOR, THEN BLEND THEM FOR WHATEVER PURPOSE YOU NEED. AGAIN, DOING IT WITH YOUR OWN RECIPE WILL ALWAYS MAKE YOUR MAGICK STRONGER!





ASTRAL TRAVEL OIL
5 Drops Sandalwood
1 Drop Ylang-Ylang
1 Drop Cinnamon


BUSINESS SUCCESS OIL
3 DROPS BERGAMOT MINT BOUQUET
1 Drops Basil
1 Patchouli
1 Pinch Ground Cinnamon

COURAGE OIL
3 Drops Ginger
1 Drop Black Pepper
1 Drop Clove

ENERGY OIL
4 Drops Orange
2 Drops Lime
1 Drops Caramon

FAST MONEY
7 Drops Patchouli
5 Drops Cedar Wood
4 Drops Vertivert
2 Drops Ginger
(Wear on hands or anoint candle with this oil)

HEALING
4 Drops Rosemary
2 Drops Juniper
1 Drop Sandalwood

INTERVIEW OIL
4 DROPS YLANG-YLANG
3 Drops Lavender
1 Drop Rose

PEACE OIL
(This oil will help calm you)
3 DROPS YLANG-YLANG
5 Drops Lavender
2 DROPS CHAMOMILE
1 Drop Rose

PROTECTION OIL
4 Drops Basil
3 DROPS GERANIUM
2 Drops Pine
1 DROP VERTIVERT
(Anoint windows, doors and self with this oil)

PSYCHIC OIL
5 Drops Lemon Grass
1 Drop Yarrow
(Will help to increase psychic powers)

SLEEP OIL
2 Drops Rose
1 Drop Jasmine
1 DROP CHAMOMILE
(Anoint temples, boths wrists, and soles of feet with this oil)

VISION OIL
4 Drops Lemon Grass
2 Drops Bay
1 Drop Nutmeg
(Anoint forehead for psychic awareness)

REVEAL THE TRUTH OIL
2 Parts Patchouli
2 Parts Honeysuckle
1 Part Sage
1 Part Balm of Gilead

PERFECT MATE OIL
3 Parts Red Sandalwood
2Parts Patchouli
1 Part Orris Root
1 Part Dragon's Blood
1 Part Lemon Grass

FOUR ELEMENT OIL
(BY GERINA DUNWICH FROM THE BOOK MAGICK POTIONS)
Almond Oil Base
5 DROPS WISTERIA (AIR)
5 DROPS CLOVE (FIRE)
5 DROPS LOTUS OR MYRRH (WATER)
5 DROPS MUSK (EARTH)
(Used for dressing candles and Elemental evocation)

SCENT CRAFTING
Experiment by combining your favorite oils-one drop at a time with high proof vodka. As you
approach your fragrance goal test it on your skin to create a personalized scent!






MINT MASSAGE OIL
Any Light Oil
Mint (finely crushed)
Allow to sit for a while before using!

AIR OIL
5 Drops Lavender
3 Drops Sandalwood
1 Drops Neroli
WEAR TO INVOKE THE POWERS OF AIR, FOR TRAVEL SPELLS AND TO OVERCOME ADDICTIONS

EARTH OIL
4 Drops Patchouli
4 Drops Cypress
WEAR TO INVOKE THE POWERS OF THE EARTH, MONEY, STABILITY


FIRE OIL
3 Drops Ginger
2 Drops Rosemary
1 Drop Clove
1 Drop Petitgrain
WEAR TO INVOKE THE POWERS OF FIRE, COURAGE, STRENGTH AND PASSION


WATER OIL
3 DROP PALMAROSA
2 DROPS YLANG-YLANG
1 DROP JASMINE
WEAR TO INVOKE THE POWERS OF WATER, HEALING, PURIFICATION, PSYCHIC AWARENESS

WISDOM OIL
2 DROPS CINNAMON OIL
4 DROP MYRRH OIL
3 DROPS LAVENDER OIL

SEDUCTION OIL
5 Parts Musk Oil
5 Part Civet Oil
1 Part Ambergris
1 Part Patchouli

PASSION OIL
9 drops Patchouli Oil
5 drops Ylang-Ylang Oil
1 Garnet Chip
1 Red Rose Bud

PROSPERITY OIL
7 Drops Cinnamon Oil
3 Wintergreen Oil
1 Cinnamon Stick
Malachite Chip
Gold Glitter

Personal Power Oil
1 Dram Dragon's Blood Oil
1/2 Dram Frankinsence Oil
1 Small Quartz Crystal
3 Frankincense Tears
A Little Ginger Root
A Little Vervain
7 Red Carnation Petals

Consecration Oil
1/2 Dram Frankincense Oil
1/2 Dram Myrrh Oil
3 Drops Cinnamon Oil
1 Bay Leaf

Dark Moon Oil
7 Drops Jasmine Oil
2 Drops Chamomile Oil
3 Drops Patchouli Oil
1 Drop Sandalwood Oil

Love Oil
7 Drops Rose Oil
4 Drops Jasmine Oil
4 Drops Patchouli Oil
7 Drops Dragon's Blood Oil
1 Small Rose Quartz
1 Pink Rose Bud

© Copyright By Jesse Anderson
All Rights Reserved