MY AWARDS PAGE
On this page I will put the awards that I have been blessed enough
to receive.

The following award I received from Black Dove. Thank you so
much!!





Black Dove's Realm of Witchcraft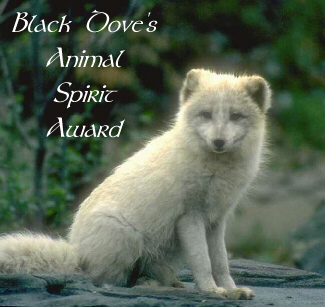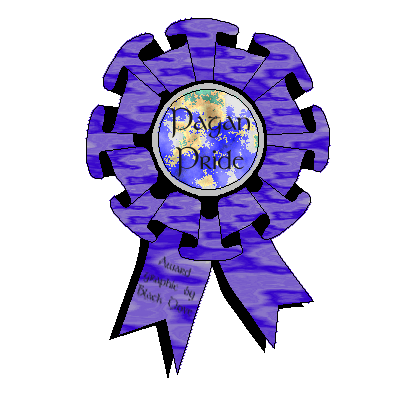 My site was blessed again by receiving the following awards from
Gabriel's Realm! Thank you!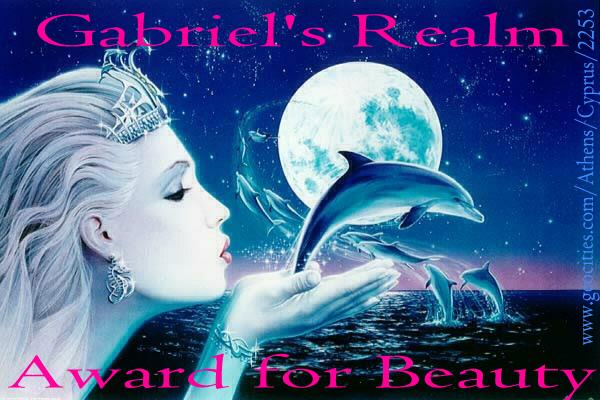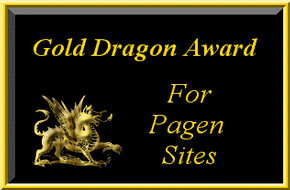 I received this lovely award from Donna, be sure to visit her site !
I am honored to have won this award, thank you donna!
I won this wonderful award from Andreanna, thank you so very much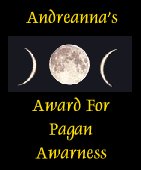 Andreanna also gave me a wonderful critique on my site.
If anyone else has any suggestions they are all welcome !
I won this award from The Wiccan Grove. Thank you so very much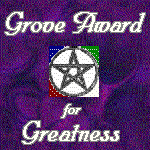 Be sure to visit The Wiccan Grove it is an excellent site!







Be sure to visit Nightwolfs site!
T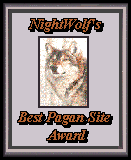 Thank you Karen for this lovely award!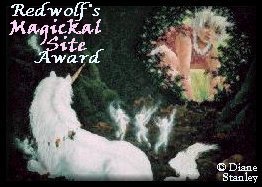 Thank you RedWolf for this award and your kind words!!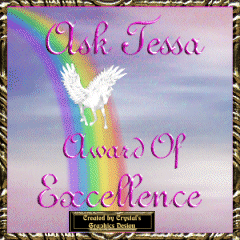 Thank you Tessa, for this beautiful award!!